Who is Samantha Moreno Rodriguez?
Samantha Moreno Rodriguez accused of murdering her son
Samantha Moreno Rodriguez is a 35-year-old woman that is suspected of murdering her 7-year-old son Liam Husted a child that was found dead on a hiking trail just outside of Las Vegas.
Who is Samantha Moreno Rodriguez?
Samantha Moreno Rodriguez was arrested in Denver, Colorado and she will be booked pending extradition to Las Vegas. Liam's body was found by hikers on May 28 near state Route 160 in Mountain Springs, Nevada. Police indicated that Liam was a victim of homicide.
Samantha was found with another man in a hotel in Denver, Colorado who is not believed to be involved in the case, Las Vegas Metropolitan Police Homicide Lt. Ray Spencer said during a press conference on Tuesday. Rodriguez had left her home in San Jose, California, with Liam on May 24 leaving a note for his father stating that she was going to find them a new home.
The unidentified father claimed that the note was waiting for him when he returned home. The note stated, "Im sorry I had to do it like this, Im trying to get a house for Liam and I."
Booking photo for Samantha Moreno-Rodriguez, arrested in Denver on a charge of murdering her 7-year-old son in southern Nevada. pic.twitter.com/VWWX0Bj3QB

— David Charns (@davidcharns) June 8, 2021
Samantha Moreno Rodriguez Relationship 
Samantha was allegedly in a relationship with Liam's father for a long time and there was no evidence that there were any previous problems within the family or involvement from social services.
Liam Husted Disappearance
On June 1st Liam's father reported to the cops that Liam and her mother were missing when his son's unidentified body had already been found in another state. At the time, he did not file a report of parental abduction for fear of putting Samantha in trouble.
The body of the boy was discovered on May 28 by a person hiking in the Mountain Springs area around 30 miles Southwest of Las Vegas.
Initially, the identity of the boy was unknown and a sketch had to be sent to the local agencies. A friend of Rodriguez recognized Liam from the sketch and knowing that he was missing contacted Las Vegas Police. They retrieved a pillow from Liam's room in San Jose to confirm the boy's DNA.
Liam Husted was Last Seen Alive in California 
Samantha left San Jose with her son on May 24 in a dark blue 2008 Dodge Caliber hatchback. Spencer indicated that the car was packed with belongings. Police believe that Liam was last alive when he traveled with her mom to the cities of Laguna Beach and Victorville on May 26. However, police are yet to determine where they stayed.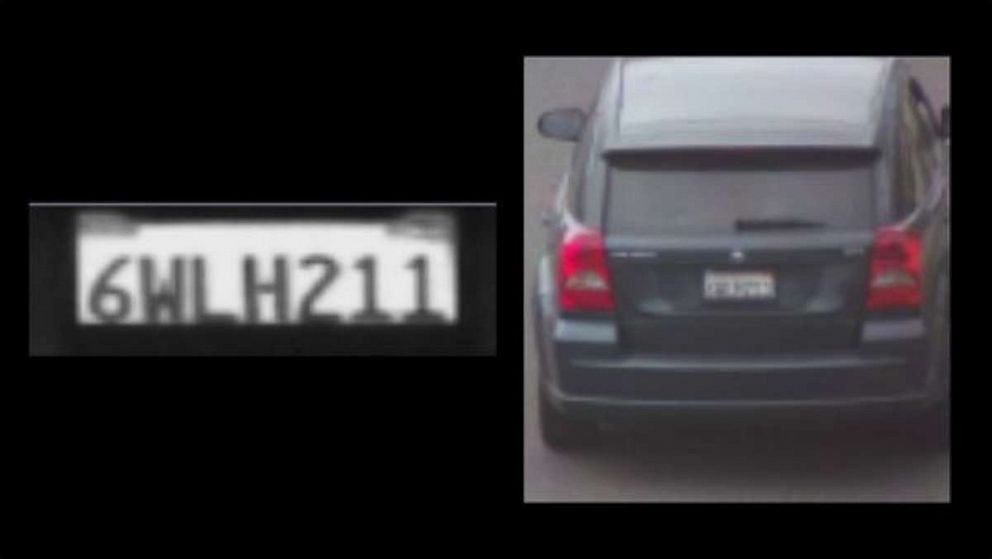 According to reports, her car was last seen near Grand Junction, Colorado on May 29. Cops have confirmed Liams Father is not a suspect in this case.
Samantha Moreno Rodriguez is the Prime Suspect of Liam Husted Murder
Police had initially asked the public to come forward with information on her whereabouts and released her photo of her and her vehicle's license plate. While there are no prior reports of Child abuse in Liam's case, there is no motive for the homicide so far.
Samantha will be jailed in Denver pending a court appearance and her extradition to Nevada to face murder charges. In his statement, Spencer said Las Vegas police detectives were on their way to Denver to interview Rodriguez. It was not immediately known if she had a lawyer to speak in her defense.
The LVMPD identified the child found in the Mountain Springs Trailhead as 7-year-old Liam Husted. Detectives identified Husted's mother, 35 yo Samantha Moreno Rodriguez as the suspect. She was last seen in Denver, CO driving a 2007 Dodge Caliber with CA 6WLH211. pic.twitter.com/L8BcJ7eVzR

— LVMPD (@LVMPD) June 7, 2021
On Monday, June 7th, the child was identified for the first time and a murder warrant issued in Las Vegas for Rodriguez. Authorities did not disclose how Liam died, but spencer indicated it was clear he was killed.