Who is Mirza Danish Baig? (Astroworld Victim dies saving fiancée); Age, Fiancée, Marriage, Death
Astroworld Victim Mirza Danish Baig Died Saving Fiancée
Mirza Danish Baig was among the eight known victims of the mass casualty in the tragedy at the Astroworld music festival on Friday. The mass casualty was one of the deadliest in U.S history and it occurred after crowds rushed the stage at a Travis Scott concert.
Mirza Danish Baig Age
At the time of his death, Baigs brother Ammar Baig toldPeople that his brother was 27 years old at the time of his death.
Mirza Danish Baig Fiancée
Danish Baig fiancée Olivia Swingle was 25 at the time of Baig's death. According to his younger brother Basil Baig, Danish and Olivia had planned a large wedding in Dallas early next year.
Danish and Olivia both worked at AT&T, where he was a district manager. He travelled from Dallas to Houston after months of planning to see Scott, 30, and other artists in concert. Danish was a Dallas Cowboys fan who loved spending time with his family and friends.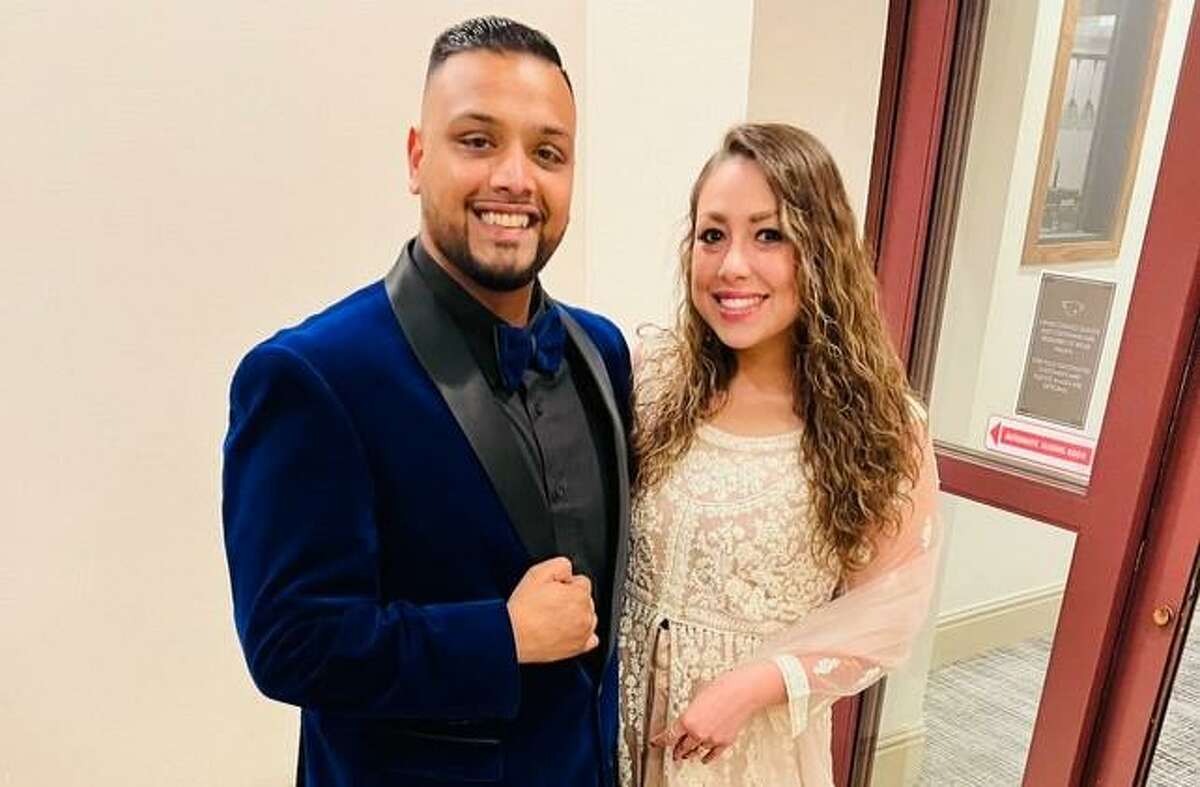 Mirza Danish Family
Danish was the middle child in a family of five siblings. He moved with his family from Karachi, Pakistan, to Texas when he was a baby. Coming from a close-knit family, their mom taught him to make chicken tikka and beef boti, as he was known for "making a lot of good barbecues."
According to People.com Danish was someone who cared for others, especially his parents. "He was going to buy a house for my dad and my mom at the end of this month, and he's not going to be there to get the house for them," Ammar said through tears.
"I'm the oldest brother, but he would do all the things that I should be doing," he continues. "And he would be there for them any time they needed it."
Mirza Danish Death
As recounted by the younger brother Basil Baig who was also in attendance at the concert, "People started hitting them, people started hitting his fiancée, started [doing] a lot of things to her. She's bruised up, and he was trying to save her," he says, adding: "And no one there was there to help him." "He managed to get it to where she was able to get out," Danish's brother Ammar Baig tells PEOPLE of the 27-year-old. Danish Baig was separated from Olivia amid the chaos. "Somehow, the ambulance managed to get to her and then, by the time they got to my brother, they tried resuscitating him. And they said that before they got to the hospital, he couldn't make it."
"He would always take care of his fiancée. He would always get her whatever she wants. They would always have goals, plans, all these things he had in his mind for them," Ammar says of the couple. "He just started his life."
Astroworld Casualty
At least eight people died and more than 300 were treated for injuries following the chaos that unfolded at approximately 9:15 p.m. on Friday when fans in the crowd of about 50,000 began to rush the stage.
— TRAVIS SCOTT (@trvisXX) November 6, 2021
In a statement released Saturday morning, Scott offered his cooperation to the Houston Police Department.
According to People.com Scott said later that evening on his Instagram story he's "working right now to identify the families to assist them through this tough time." Adding "My fans really mean the world to me, and I always want to leave them with a positive experience."
In a Facebook post Monday, Olivia Swingle mourned for her departed fiancé, saying she lost the "love of her life."
"My heart is destroyed and my soul was taken from me," she said. "I was genuinely loved. I had someone that loved me more than anything in this world, and not everyone gets to experience that kind of love. My baby, my love, gave his life to save mine."